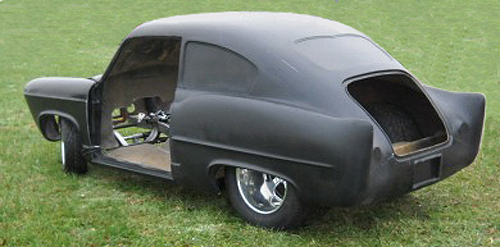 **** Our 'Henry J' chassis is typical of Auto Weld quality. It features our "No Wrinkle" technology 2×4 mandrel bent frame rails with our Pro-Street 4-link, tubular a-arms, Aluminum bodied coilovers all around and suspension. We built it utilizing a "Scotts Rods" fiberglass body. It has been designed to have a low ride height in typical street rod fashion. *** *Below* As you can see our Henry J frame is very trick and of show quality.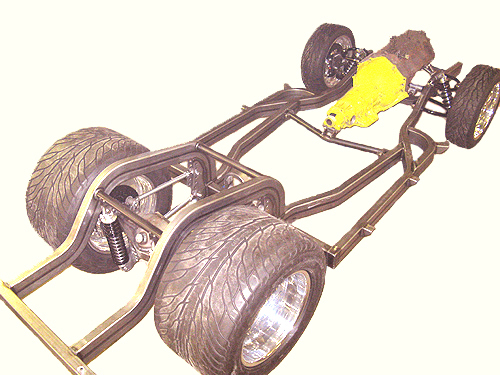 A new braced 9″ Ford housing is very typical. Shown also are the "Aldan" coilovers along with the wide tires and the cool tread.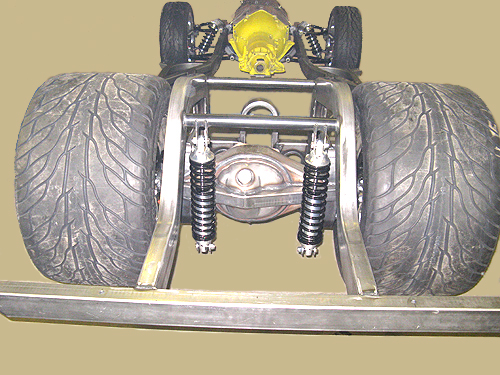 Typical of our "Dream Chassis"… tubular A-Arms, Aldan coilovers, Wilwood Brakes, droped spindles, and Rack & pinion. Very stylish and strong.