**DREAM CHASSIS**
**Examples of our 4×2 roller chassis
S10 "DREAM CHASSIS"
Example of our S10 series chassis, Features: 4×2 mandrel bent frame rails, single adjust coilovers all around with either our  Competition or Ultimate II 4-links suspensions, body mounts, rack and pinion steering , tubular a-arms, braced up 9″Ford housing and Moser axles….other options available. Shown Below.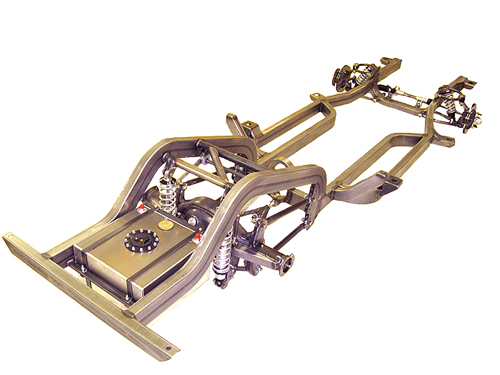 *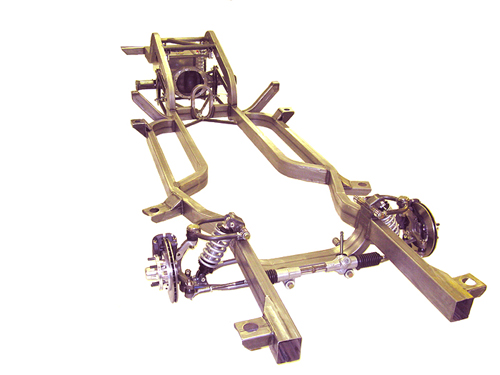 "'55-'56-'57 CHEVY/BELAIR" FULL 2X4 ROLLER CHASSIS ***
**Shown Below**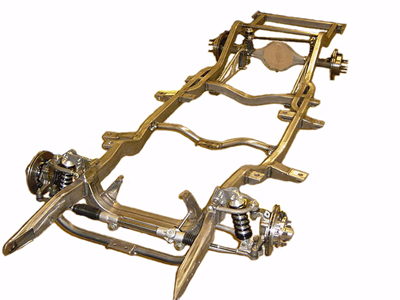 ****
1940 Buick "DREAM CHASSIS" *** Below… Another example of one of our "Dream Chassis". This chassis features our Pro-street ladder bars on the 9″ Ford rear, Aldan coilovers all around, tubular a-arms, and rack and pinion steering (std). This double rail frame makes for a very tough chassis. Note: on this chassis all the body mounts are installed. **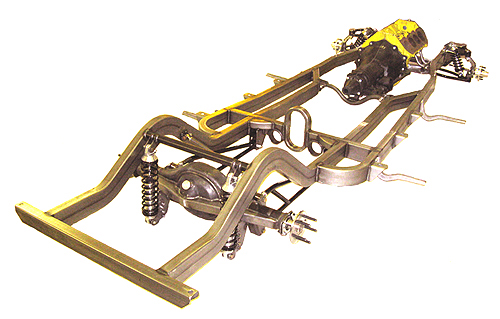 **HENRY J** —-below— New 'Henry J' chassis features our "No-Wrinkle" mandrel bent 2×4 frame rails,new 9″ Ford rear, our Pro-Street 4-link, Aldan coilovers all around, rack and pinion steering, Wilwood brakes, Moser axles, etc. This chassis was built in conjunction with "Scott's Rods" new fiberglass 'Henry J' body.
Prices start at $11,469.00 for basic Roller.
Prices as shown with options $13,357.00
 *** More Info.."Click Here"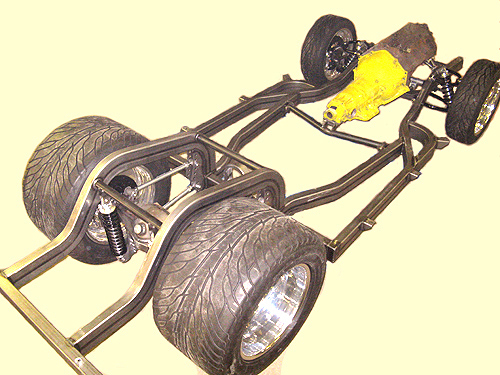 ***
S10 CHASSIS *** This "roller" chassis is designed much like our Pro-Street S10 rear clips that are designed to stay under the floor of the box. At the rear: features our "Low Profile" fully adjustable 4-link, 9″ Ford housing and either Aldan or QA1 coilovovers. Shown complete with Moser axles and Wilwood brakes. Also features our 1″ diameter all steel anti-roll bar. In the front: QA1's, Flaming River rack, tubular a-arms, and Wilwood brakes, motor and trans mounts.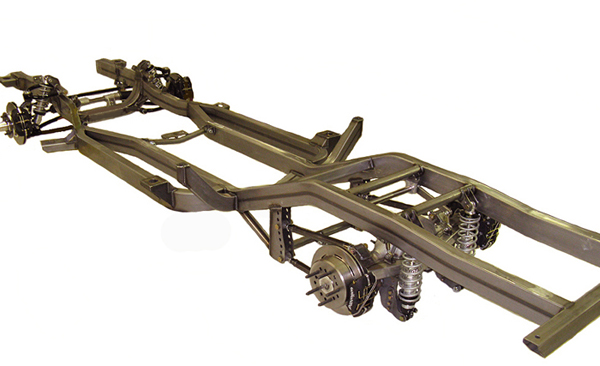 '55-'57 CHEVY Setup for a Super Charged HEMI. We used our poly bushed competition 4-link with our 2×4 rails. (below)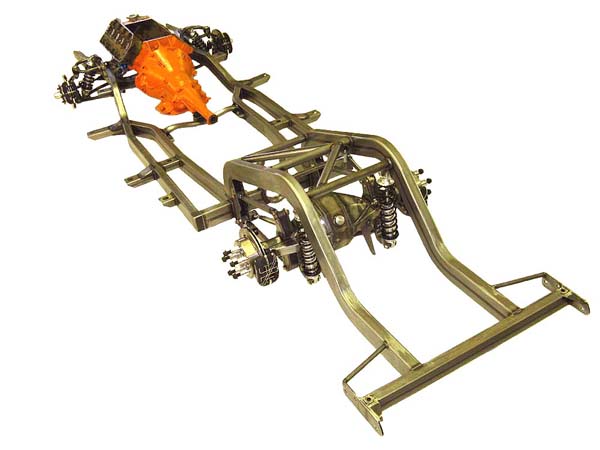 ***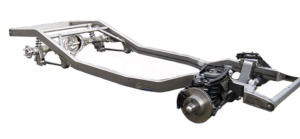 ***HENRY J***

**Factory Style Henry J  roller chassis. Features: Factory style frame shape, triangulated 4-bar, Mustang II front suspension, new 9″ Ford housing, Moser axles, Single adjust coilovers in the rear , has bumper holes and mounts same as original. Pictures above and below.